March 30, 2021 – By NJP
It's always refreshing to find a new freshman face emmerge on to the NJ high school volleyball scene that can make an impact on their high school team. It's so hard for freshman to even make varsity teams in NJ high schools. The typical varsity roster across the state averages just 5% of freshman players. Many freshman do not even get into games until later in the season and if they do, it's for short stints or sporadic assignments.
So to have a freshman be near the top of a statistical category after the first two weeks of the season is very rare. Annalyse Santowasso from Rutgers Prep has had a truly amazing start to her season in her initial year. She is averaging 20 digs per match and has already tallied 120 digs in the short season.
Her time at the CJ Heat volleyball club has obviously been well spent. Annalyse has played at the National level for her club team since joining the club team.
This is such a great sign for Rutgers Prep. The Argonauts are only two years removed from having an outstanding season in the Skyland Conference going 17-9 overall, advancing to the Somerset County semi-final, and winning a first round state playoff game.
They may still be a year or two away from rebuilding to a playoff contender, but a young core is starting to form and RP will reap the benefit in the very near future. Lots to look forward to in Somerset…
Here is our interview with Ms. Santowasso…
Tell us a bit about yourself, Annalyse?
I attend Rutgers Prep in Somerset. I live in Middlesex. I will be graduating in 2024. I live with my parents, younger brother and dog MoJo. My father is a high school athletic director and baseball coach and my mother also works at the high school at Rutgers Prep.
How long have you played volleyball and what inspired you to take up volleyball initially?
In 5th grade I wrote a persuasive letter as an assignment to the middle school coach asking if 6th graders can play. It worked and I've been playing ever since. After my first year playing, I decided that I really liked the sport and asked my parents to try out at CJ Heat. I made the National team after the first tryout and I have been on the National team ever since.
What are your metrics/details? Height, vertical, position, club team, etc. What's your favorite position to play?
I'm a 5'1 libero. I play on CJ Heat 15 National as a libero. My favorite position to play is libero.
Tell us about your Rutgers Prep teammates. Who do you expect will be this year's standout and up and coming players?
From day one, senior captain Sarah Wilhelm has welcomed me with open arms and included me in all team activities and has never made me feel like an outsider being the only freshman on the team. Her ability to play all the positions has inspired me and her willingness to change positions based on what the team needs is admirable. Peyton Beck is one to watch with this being her first year playing. I think her potential is amazing.
You have broken on to the scene as a freshman and are near the top of all girl players in the state in digs. Tell us about your playing style.
My playing style is to never let the ball hit the floor and go for everything. I take my job seriously. My favorite part is diving and trying to get every ball when everyone least expects it.
Tell us about your club experience at CJ Heat?
Being part of a club program put me in a place to see, play, and practice volleyball to help me reach my goals. My favorite parts are the friendships I've made in CJ Heat as well as the thrill of watching and competing against other teams.
Tell us about your current coaches at both CJ Heat and Rutgers Prep…
My CJ Heat coach runs an amazing practice and pushes the team with well run and organised practices that I am thankful for. My high school coach is also a college coach and he brings experience and knowledge to the team and has pushed me from the first day I met him that I can always do better and more.
What are your goals for your volleyball goals for your high school career and beyond?
My goal is to win a state championship and play college volleyball.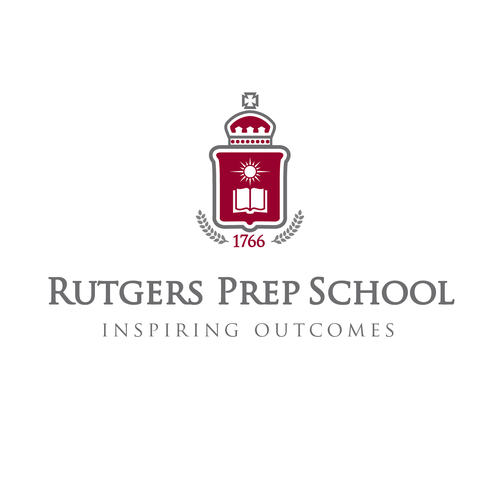 Which player this season is the toughest competitor that you faced and why?
So far the toughest team we have played is Mount Saint Marys and they have a lot of good players.
What are your other hobbies or interests?
I like ceramics and I am part of the Women's Vocal Ensemble at Rutgers Prep.
Who is your favorite college or pro volleyball player and why?
My favorite college volleyball team is UCLA and my favorite player is VIctoria Garrick, because she is so dedicated to the sport and her youtube videos have helped me become a better player.
What else would you like us to know about you?
I like to try new things so I decided to play soccer and lacrosse, which I have never played before.
Is there a teacher or coach who really helped you along the way?
The coach who has really helped me was my middle school volleyball coach, Mrs. Loy. She taught me the basics of volleyball and has always been there to help me. She is an amazing coach and without her I wouldn't be a varsity starter as a freshman. My father has also made a big impact, he has always been there for me after a bad or good game. He likes to talk about what went on and how to fix my mental state during the game. Without him driving me to all these practices and games I wouldn't be the player I am today.